Company Profile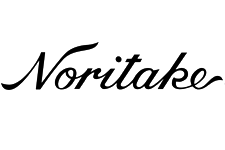 Company Website
Product Description
Noritake Co., Limited
Noritake is the largest grinding and polishing tool manufacturer in Japan and one of the top manufacturers in the global abrasives market. Noritake provides consistency with their high quality conventional, CBN, diamond wheels and more. Noritake's leading technology supports key automotive, aerospace, steel and bearing manufacturers around the world.
Noritake Co., Inc USA
For over 40 years, Noritake has been the leader in Vitrified CBN Technology. In 2003 during an economic downturn many companies were hesitant to expand their manufacturing base. However, Noritake was able to expand its CBN production to the United States.
The premiere supplier to the leading automotive facilities in North America is Noritake Abrasives, headquartered in beautiful Mason, Ohio USA. Noritake's CBN abrasive consistently matched with their engineering prowess has been evaluated and validated throughout automotive and aerospace facilities around the world.