Company Profile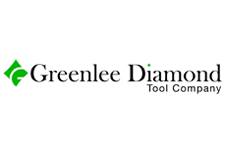 Company Website
Product Description
Greenlee Diamond Tool Company
Founded in 1946, Greenlee Diamond Tool Company is a leader in the design and manufacture of superabrasive grinding products serving a wide array of industries including, but not limited to; aerospace, automotive, oil and gas, solar, medical, cutting tools, construction and stone cutting.
For over 60 years, we have assisted customers in reducing costs by designing productivity enhancing products based on specific application parameters. Our applications engineering team is well versed in the field of grinding and finishing. Every person at Greenlee is enthused about grinding and is ready to listen to your needs and offer solutions that provide the results you desire. We also offer no-risk trials and long-term application support.
Our full line of products includes resin, polyimide, metal, vitrified and electroplated bond systems. We are skilled in the use of natural and synthetic diamond abrasives as well as all varieties of CBN. We stock a variety of basic wheel forms and accessories including diamond compounds, files, hones, dressing tools and sticks. We are a one-stop, customer focused company ready to serve your needs.